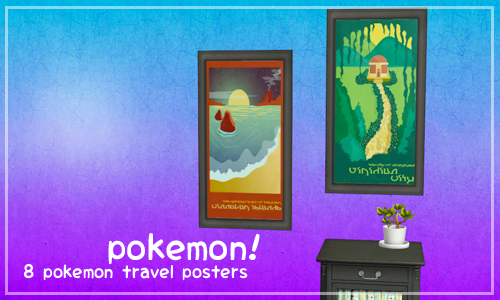 I came across these posters and I'm a sucker for both pokemon and travel posters. One thing though, they were in English.
But that's easy to fix :) So here are 8 pokemon travel posters in Simlish: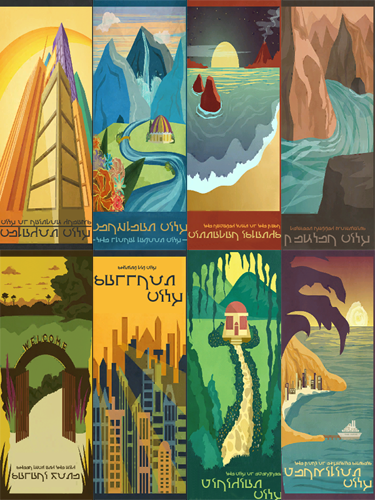 They're on a mesh by
An-Ye
(in the industrial chic set, you can find it in game for $2 in deco/paintings). The artwork is by
little pixel poster
.
Download
Current Mood:
cheerful