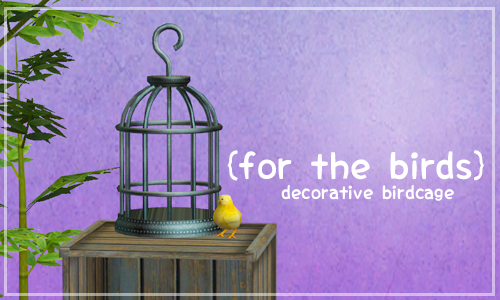 This birdcage used to be part of a pair of TS3 earrings from S-club. I converted and re-sized it, to be more of an actual birdcage.
Found in Decorative/Sculpture for $40.
A fair word of warning: the birdcage clocks in with a polycount of a whopping 4648, so older computers beware.
Download